Michael Shetler, a top-producing agent with Keller Williams Village Square Realty in Ridgewood, NJ, was honored with a 2015 NJ REALTORS® Circle of Excellence Award®, presented by the New Jersey Association of REALTORS® for his achievements in real estate sales.
This is the 5th time Michael has received the award, having also been a recipient in 2009, 2011, 2013 and 2014.
The NJ REALTORS® Circle of Excellence Sales Award® recognizes those members who have demonstrated excellence in the field of salesmanship.
"2015 was a very good year for the whole company. Keller Williams is a phenomenal learning-based company and I among many have benefited," said Shetler.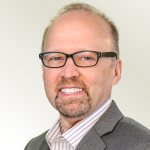 Mr. Shetler has been with Keller Williams in Ridgewood (Keller Williams Village Square Realty) since it opened its doors in 2012. He covers all of Bergen County including Ridgewood, Glen Rock and Saddle River. Michael is known for his internet marketing techniques including FaceBook boosted posts, YouTube videos and Google Adwords.
To learn more about how Michael Shetler can help you with your buying or selling needs or if you're a real estate professional interested in joining his team, contact Michael at 201-421-0506 or [email protected] Information is also available at http://BuyingInBergen.com.
About Michael Shetler:
Michael Shetler is a real estate agent in Bergen County recognized for patiently, skillfully and diligently helping residential buyers and sellers in Bergen County. Since 2005, Michael has been a full-time REALTOR® based in Ridgewood. He earned the NJ REALTORS® Circle of Excellence Sales Award® in 2009, 2011, 2013, 2014 and 2015 and ranks in the top 10% of the 300+ agents in the office. Michael is a Glen Rock resident.
About Keller Williams in Ridgewood: Keller Williams Village Square Realty is the number one ranked real estate office in the New Jersey MLS (NJMLS) based on both sales volume and sales units (2013, 2014, 2015). Located at 257 E. Ridgewood Ave in Ridgewood, NJ, the office has more than 275 real estate agents. For more information see http://BuyingInBergen.com/keller-williams-ridgewood.
About KWRI: Keller Williams Realty, Inc. is the largest real estate franchise company in North America, with 700 offices and 125,000 associates in more than a dozen countries around the world. In 2015, Keller Williams was named the No. 1 training organization in the world across all industries by Training magazine. The company has grown exponentially since the opening of the first Keller Williams Realty office in 1983, and continues to cultivate an agent-centric, education-based, technology-driven culture that rewards associates as stakeholders. The company also provides specialized agents in luxury homes and commercial real estate properties. For more information or to search for homes for sale visit Keller Williams Realty online at (www.kw.com). For more information about KWWorldwide, please visit kwworldwide.com.