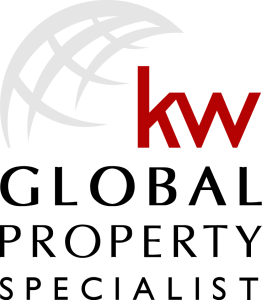 Michael Shetler has become a  KW Global Property Specialist (GPS), allowing him to leverage specialized knowledge and technology to more effectively work with international buyers and sellers.
In its 2012 National Association of REALTORS® Profile of International Home Buying Activity, the National Association of REALTORS® estimated the volume of international sales for the period April 2011-March 2012 at $ 82.5 billion. And in Bergen County, the area Mr. Shetler serves, about 28% of the population is foreign born (U. S. Census Bureau, 2006-2010).
"It's important for me to be able to understand the wants, needs and customs of international clients," says Shetler. "KW GPS helps me do that."
KW GPS is an exclusive group of Keller Williams agents who recognize the importance of their international clientele. Members receive regular training on topics as diverse as legal issues, cultural fluency and financing hurdles. In addition, KW GPS provides a bundle of international marketing tools including Proxio, a marketing platform which gives international visibility to US property listings.
SEARCH BERGEN COUNTY HOMES FOR SALE
"With so many buyers in NJ coming from other parts of the world, it's critical that my listings be marketed outside the US," continues Shetler. "And home sellers in Bergen County recognize the importance of international marketing."
Proxio also enables local real estate agents to network with agents from around the world.
About Michael Shetler: Michael Shetler is a real estate agent in Bergen County recognized for patiently, skillfully and diligently helping residential buyers and sellers in Bergen County. Since 2005, Michael has been a full-time REALTOR® based in Ridgewood. He earned the NJAR® Circle of Excellence Sales Award in 2009, 2011 and 2013 and ranks in the top 7% of the 200+ agents in his office. Michael is a Glen Rock, NJ resident.
About Keller Williams Ridgewood, NJ: Keller Williams Village Square Realty is the number one ranked real estate office in the New Jersey MLS (NJMLS) based on both sales volume and sales units (2013, 2014). Located at 257 E. Ridgewood Ave in Ridgewood, NJ, the office has more than 200 real estate agents.
About KWRI: Keller Williams Realty, Inc. is the largest real estate franchise company in North America, with 700 offices and 107,000 associates in more than a dozen countries around the world. In 2014, Keller Williams was named the No. 1 training organization in real estate and No. 2 training organization across all industries in the world by Training magazine. The company has grown exponentially since the opening of the first Keller Williams Realty office in 1983, and continues to cultivate an agent-centric, education-based, technology-driven culture that rewards associates as stakeholders. The company also provides specialized agents in luxury homes and commercial real estate properties. For more information or to search for homes for sale visit Keller Williams Realty online at (www.kw.com). For more information about KWWorldwide, please visit kwworldwide.com.